From lettering to a full custom art spread, and everything in between, our team will work with you to customize your leather product to your exact vision.
All in a seamless, pain free, and timely process.
MAKING LUXURY UNIQUE
We are a team of spirited, fashion forward individuals executing a bold vision. Having too much fun throwing out all the rules and shaking up the old luxury status quo. Putting the art of handcraft back into mass produced. Redefining the luxury leather landscape along the way.
SEND US YOUR ORDER
Send us the item you would want to get personalized and a pre payment of 30%
DRAFT
Our design team works with you to develop a draft for your item
LET'S PAINT
Once the draft is confirmed we paint the item
CONFIRM YOUR ORDER
On completion of the artwork and once the remaining 70% payment is made – we send the item back to you.
HOW MUCH DOES IT COST?
CHAT WITH US RIGHT AWAY TO GET TO KNOW THAT
INITIALS
Starts from Rs 3000 to Rs 7000
MOTIFS
Starts from Rs 5500 to Rs 9000
BESPOKE
Starts from Rs 10,000 onwards – depending on ArtWork
RESTORATION
The price will be shared once images of the item are shared.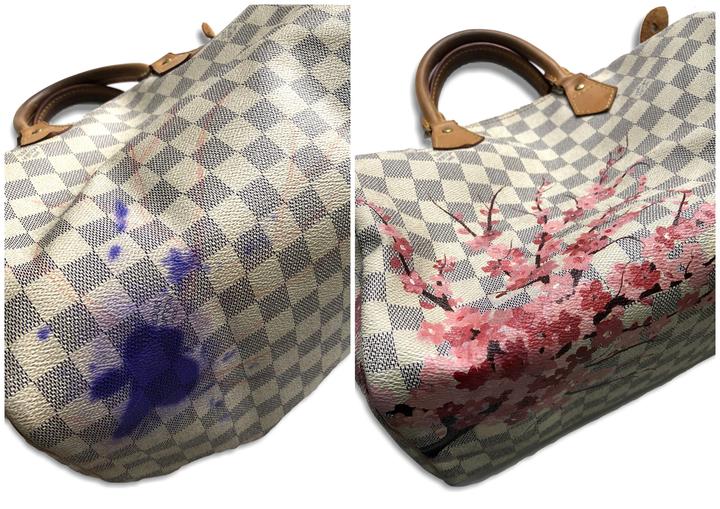 FREQUENTLY ASKED QUESTIONS