The brand Bottega Veneta (meaning "Venetian Workshop" in Italian) was established by Michele Taddei and Renzo Zengiaro in 1966. The brand is famous for its leather weaving technique called Intrecciato that even today remain a signature of the brand. Admired for its understated excellent quality handbags, the brand today defines the world luxury. 
My Luxury Barging offers a unique selection of Bottega Veneta Bags and Wallets to shop online. Shop our collection of pre-loved Bottega picks and make a bold fashion statement.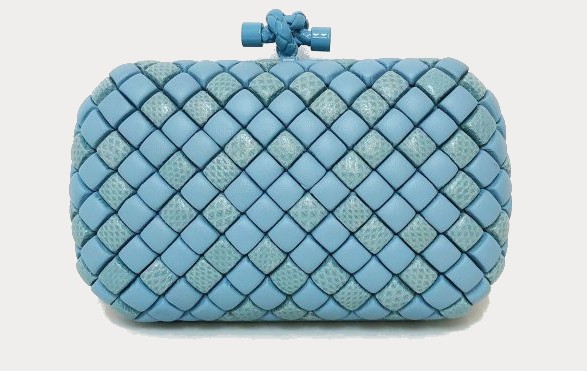 When Tomas Maier took over Bottega Veneta as its creative director in 2001, he said "I don't design with a specific woman or muse in mind. My design philosophy has always been the same – Less is More. I don't hide behind embellishments or flash, which is why the quality always needs to be perfect. Tomas Maier's statement exemplifies Bottega Veneta's motto of individuality and confidence – "When your own initials are enough". Exquisite craftsmanship, brilliant designs, contemporary functionality and the highest quality materials are what goes into the making of a Bottega Veneta handbag. The brand's signature Intrecciato pattern in its handbags and wallets was a distinctive and a remarkable design which even today is instantly recognizable today.
At My Luxury Bargain, you can shop a variety of Bottega Veneta Handbags and Wallets online. Buy our picks of pre-loved Bottega Veneta Mini Wallets and Bottega Veneta Hobos. The coveted Bottega Veneta Knot Clutch is also available for you to splurge on. All items have been authenticated twice – first by our in-house team and then by a professional third party authenticator. Buying a Bottega Veneta bag online has never been simpler.