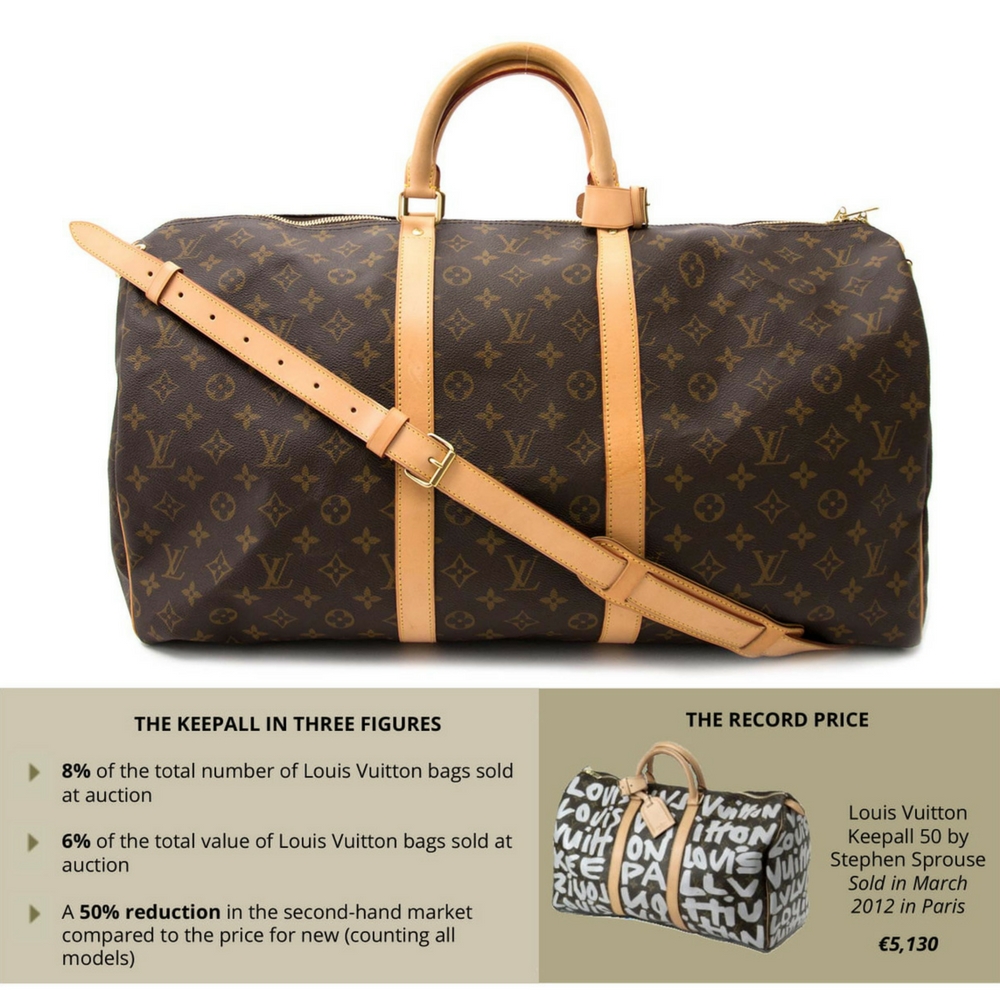 The Story
Designed in the 1930s, The Louis Vuitton Keepall revolutionized travel fashion. At that point in time fashion in luggage was dying and few brands were trying to revive the trend. When Louis Vuitton launched the Keepall it was an instant hit amongst the well-to-do class who were becoming more and more mobile and well-traveled, keen on sports, on leisure and on speed. "Jet-setting" was emerging and air travel came with it! The Louis Vuitton Keepall quickly became an integral part of the "Jet-setting" movement.
Models
The Keepall is available in several sizes: 45, 50, 55 and 60cm, in Monogram canvas as well as in different colors of Epi leather: red, blue, green, black and even gold (which is extremely hard to find). The Keepall has been reinterpreted for a number of "capsule" collections by contemporary artists, like Stephen Sprouse and Takashi Murakami.
Characteristics
Its attractive "Toron" handles, generous size, spacious shape, and rounded lines make it a bag that is both functional and elegant. As the name suggests it "keeps all" your luggage safely, thanks to its little golden brass padlocks.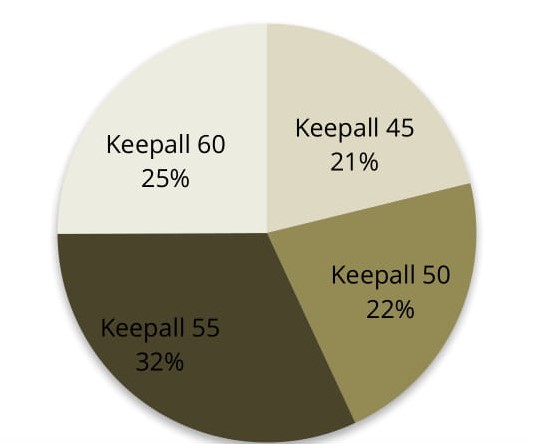 The Best Selling Keepall
The Keepall 55 is the most common editions available on the second-hand market. Thanks to their size, you can take them on in a plane with you when flying, unlike the Keepall 60, which is too big and needs to be checked in. Today, buying a new Monogram canvas Keepall would cost you an average Rs 110,000, compared with Rs 45,000 in 2006 on the secondhand market (an average of all conditions taken together), The Monogram canvas is unsurprisingly the most common Keepall edition, making up 85% of sales on the second-hand market. Blue is the best-selling Epi leather color, with 30% of the total of Epi leather Keepall, while gold Keepall are the rarest, making up 8% of Epi leather Keepall. The Keepall from the "capsule" collections sell for on average Rs 98,500 in 2016 on the second-hand market.