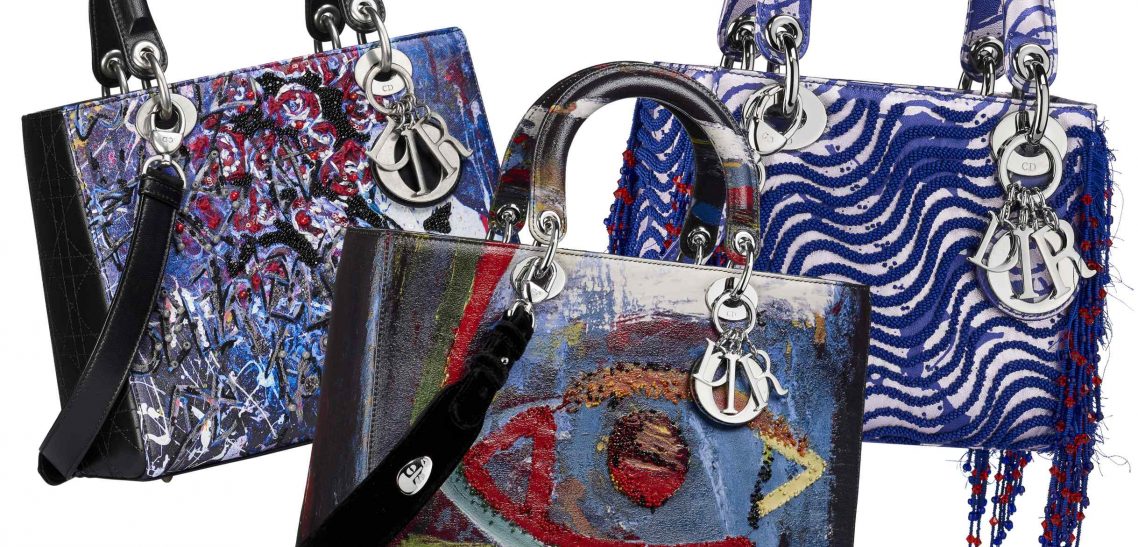 The Lady Dior handbag from the house of Dior is undeniably one of the most famous and instantly recognizable accessories in the world. Born in 1994 in the bag's beauty comes from its exquisite craftsmanship; the amalgamation of beautiful fabrics and innovative creativity. Each Lady Dior handbag takes no less than eight hours and required skills of seven craftsmen to make. The bag is one of Christian Dior's bestselling handbags.
Originally called the  Chouchou the bag was renamed, Lady Dior in 1996 when the bag was spotted in the hands of Lady Diana on several important occasions. The former Princess of Whales ordered the bag in every available style and was photographed carrying the bag all over the world.
FEATURES
The Lady Dior features the iconic codes of the famous house: – a cane pattern, represented by a network of oblique perpendicular seams that reveals a quilted leather – a double round handle, and a shoulder strap for the latest models – mobile charms representing the four letters DIOR, hanging on the filling

AVERAGE PRICE INCREASE OF LADY DIOR HANDBAG
The Lady Dior bag is one that is synonymous with elegance and style. It is the epitome of French design. The bag is as much a pleasure purchase as a safe bet. The average price of the Lady Dior bag (in Leather) in the Pre Owned Luxury market has increased by 2.6 times in just 5 years. The Lady Dior bag that coasted Rs 40,000 in 2011 increased to Rs 84,000 in 2016. The most common color of Lady Dior is unquestionably black, with 45% of Lady Dior auctioned, followed by white (9%), beige (7%) and blue (6%).
Trackbacks and pingbacks