One of the most prominent fashion houses of the twentieth century, Yves Saint Laurent was the first to introduce prêt-à-porter (means ready to wear) its first steps in a series of steps that revolutionized the fashion landscape. The brand became synonymous with youth and freedom.
At My Luxury Bargain, you can shop an assortment of Saint Laurent Bags Online. Our pics include Saint Laurent Cabas Chyc Clutch, Saint Laurent Crossbody Bags, Saint Laurent Cabas Chyc Flap Bag and much more.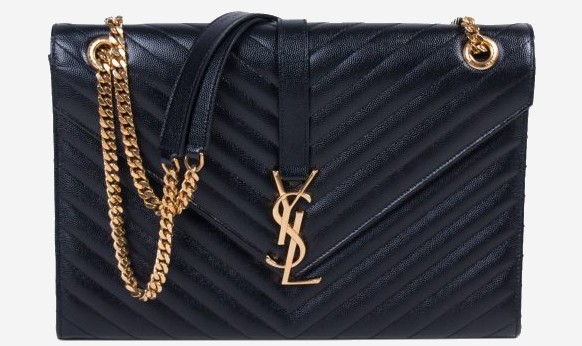 The man who put women into pantsuits and the inventory of 20th century style, Saint Laurent was the creative director of Dior when he was just 21. A poor season at Dior led him to be fired from the brand. At that point in time for Saint Laurent this was perhaps devastating. However, this was also the primary reason what led to the biggest moment in the history of luxury fashion – he set up the brand Yves Saint Laurent with this partner Pierre Berge.
Today the fashion house is credited with designing and crafting exquisite handbags, wallets and accessories. The brand under the helm of Hedi Slimane further strengthened its brand presence amongst the young. At My Luxury Bargain you can buy Saint Laurent Bags online. Our Favorite is the Saint Laurent Cabas Chyc Clutch which is chic, elegant and at the same time functional. All items listed in the website are authenticated twice. First by our in-house team and then by a third party professional authenticator.